About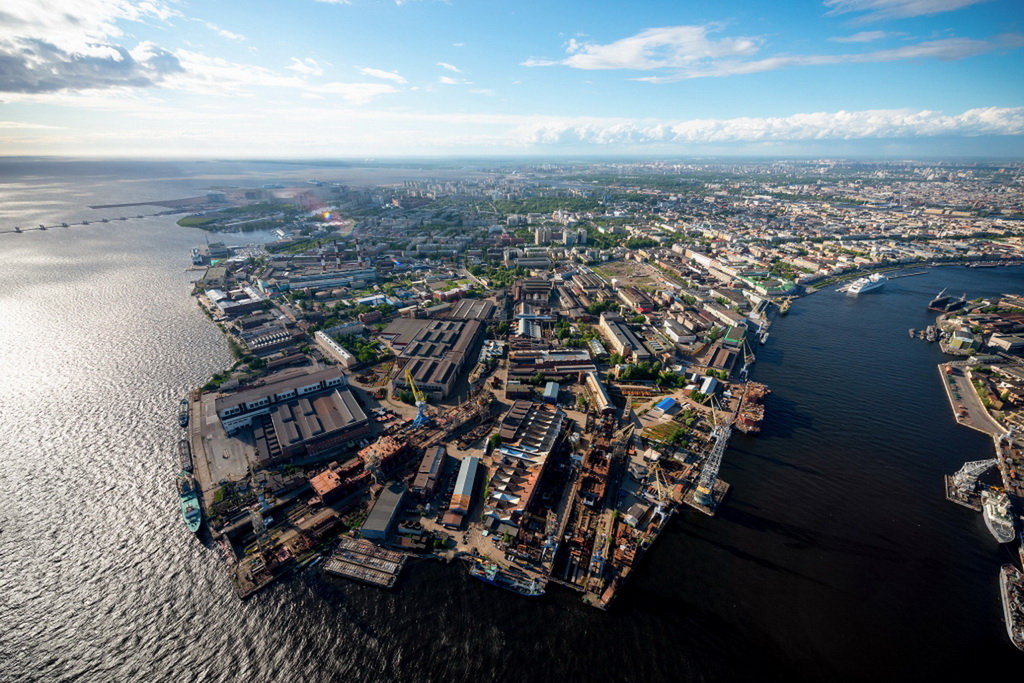 View of the ship under constraction on the slipway of Baltic Shipyard
Baltiysky Zavod was founded in 1856. Over 158 years, the shipyard has built more than 600 merchant and naval ships including nuclear icebreakers and nuclear missile battle cruisers, space tracking ships and special purpose ships.
The shipyard has an advantageous location in the western area of Saint-Petersburg, on Vasilyevsky Island, in the mouth of the Bolshaya Neva River. Production site occupies the territory of more than 65 ha. The yard has three building sites – two slipways and one covered slipway. The biggest slipway in Russia which is 350 m long allows building ships with deadweight up to 100,000 t.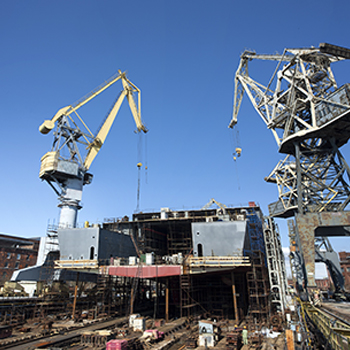 Today the major legal entity for the yard is a limited liability company OOO "Baltiysky Zavod – Sudostroyeniye" (Baltic Shipyard Ltd.). It is a wholly-owned subsidiary of the United Shipbuilding Corporation that was founded at the order of Government of the Russian Federation. The company has all the licences required for the nuclear and naval shipbuilding.
Baltiyskiy Zavod specializes in building of first-rank naval ships, ice-class vessels (icebreakers, multi-purpose supply vessels, offshore supply and service vessels) with nuclear and diesel-electric propulsion, nuclear floating power units, floating desalination units.
The shipyard manufactures a wide range of power engineering and machine building items, both for internal usage on the own ships built by the shipyard and for supply to other shipyards. The machine building division of the yard is capable of producing heat-exchange equipment for nuclear power plants, launchers, boiler equipment, marine propellers, shaftings, marine valves, etc.