News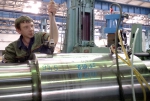 19.07.2016
BALTIC SHIPYARD APPLIED UNIQUE TECHNOLOGY
19 June 2015
New hydraulic couplings were applied in the course of fabrication of shafting at Baltic Shipyard. The fit-up of a split shaft – coupling of stern and propeller shafts with hydraulic couplings - took 2 days. The shafting was ordered by MAZAGON DOCK LIMITED (India) for Indian Naval Ships under construction.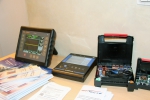 19.07.2016
Workshop on non-destructive testing (NDT) methods was held at the Baltic Shipyard
September 8 th, 2015
This year the Baltic Shipyard became a site for workshop on NDT methods in the shiprepair and shipbuilding industries. This workshop was held within the framework of the 16th International specialized exhibition of devices and equipment for industrial non-destructive testing DEFECTOSCOPY/NDT (CEC 'Expoforum', St. Petersburg)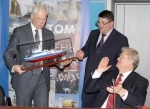 19.07.2016
BORIS GRYZLOV POINTED OUT THE IMPORTANCE OF MEETING THE SCHEDULE DEADLINES OF NUCLEAR ICEBREAKERS, PR. 22220
March 20th, 2015
In Murmansk, Boris Gryzlov, permanent member of the Security Council of Russia, chairman of the Supervisory Board of the State Atomic Energy Corporation "Rosatom", was informed regarding the work of FSUE "Atomflot".
Employees about Shipyard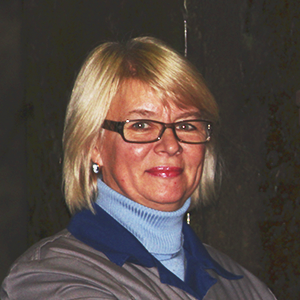 Анна Шевелькова
Машинист на молотах, прессах
«Очень хочется, чтобы на заводе работало как можно больше молодых, энергичных и умных ребят. Кому, как не молодым продолжать вековые традиции Балтийского завода?»
Career
Baltic Shipyard
innovation Practice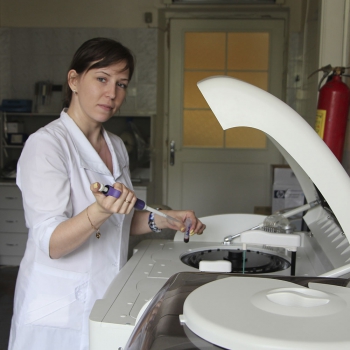 Собственная клиника
Собственная клиника обеспечивает балтийцев практически всем спектром медицинских услуг, оснащена современным оборудованием, имеет собственную лабораторию. Важнейшая составляющая работы клиники – это профилактика заболеваний и их предотвращение.
После прохождения испытательного срока каждый балтиец получает полис ДМС, по которому может лечиться в собственной медсанчасти, а также в других поликлиниках и больницах города.